FIBRE ZETEXPLUS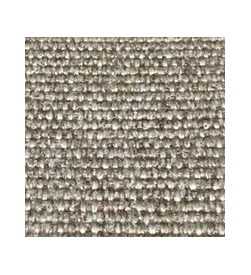 ZETEXPLUS est une marque d'un textile technique haute température, haute performance. A l'origine de cette gamme textile, une fibre aux qualités exceptionnelles, cette fibre filée et tissée autorise le développement, la fabrication d'une gamme de produits isolants thermiques résistants et variés, bandes, gaines, cordons, joints, gants, vêtements de sécurité.

La qualité mécanique de la toile ZETEXPLUS (fibre texturisée à base de silice et d'oxydes enduite d'un revêtement hautes températures) nous permet de confectionner diverses sortes de protections thermiques sur plans pour toutes réalisations jusqu'à 1093° C (900°C en continue)

Vous pouvez également consulter l'ensemble de notre gamme de textiles techniques hautes températures
Une nouvelle méthodologie chimique permet de produisent des lamelles réfractaires dont la mission permet l'enrobage des fibres par une gaine d'aluminosilicate. Cette gaine réfractaire augmente la résistance thermique de la fibre ZETEX et lui permet de supporter des températures proches de 1093°C.

Les tissus ZETEXPLUS sont résistants au feu et à la flamme. Dégageant un minimum de fumée, résistant aux éclaboussures de métaux en fusion et aux étincelles, tout en conservant leur intégrité physique jusqu'à 1093°C (900°C en continue), ils conviennent à toutes les utilisations dans le domaine de la protection thermique.
Il apparaît tout en haut de la fiche produit de votre boutique, dans les listes de produits, et dans les résultats des moteurs de recherche (d'où son importance pour le SEO). Pour fournir davantage d'informations sur votre produit, utilisez l'onglet "Description".
Full description
ZetexPlus® tapes meet all the requirements of fire resistance. They are mainly used for thermal insulation and sealing of industrial furnaces.
Full description