Fils à coudre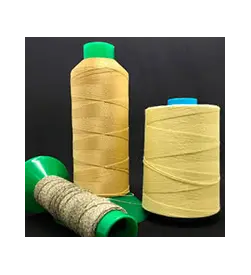 Il apparaît tout en haut de la fiche produit de votre boutique, dans les listes de produits, et dans les résultats des moteurs de recherche (d'où son importance pour le SEO). Pour fournir davantage d'informations sur votre produit, utilisez l'onglet "Description".
Full description

Monofilament ceramic threads with excellent resistance to abrasion and mechanical stress for sewing.
Full description
Our aramid fiber sewing threads Nomex and Kevlar are ideally suited for designing high temperature textiles.
Full description