Braids 1200°C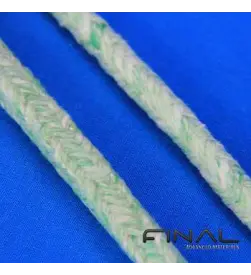 Biosoluble fibre braids
The biosoluble fibreglass braids are available in square or round sections. They are available in reinforced glass or refractory steel with diameters from 5 to 60 mm. A refractory steel reinforcement can be added to increase the high temperature resistance of the braid as well as its physical properties, maintaining excellent flexibility.
Technical data
Property

Unit

 

Material:

 

E-glass fibre sheath and biosoluble fibre cords + reinforcement

Section

 

Round

Diameter

mm

12

20

25

40

60

Reel length

m

50

50

25

25

25

Item

 

207-0270

207-0271

207-0272

207-0273

207-0274
Other dimensions are available on request. Contact us.