Silicon Nitride Si3N4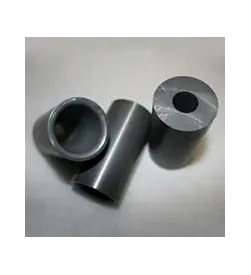 Final Advanced Materials provides high temperature silicon nitride SiN sintered ceramics. We can provide rods, plates or machine parts according to your drawings.
Silicon nitride sintered ceramic presentation

This combination of properties means that we have a ceramic that is appropriate for the toughest application conditions. Silicon nitride ceramics are therefore ideal for machine components with very high dynamic stresses and reliability requirements.


Silicon nitride sintered ceramic main characteristics
Silicon nitride SiN plays at present a dominant role amongst nitride ceramics. It achieves a combination of outstanding material properties ot yet reached by other ceramics
High toughness
High strength, even at high temperatures
Outstanding thermal shock resistance
Remarkable resistance to wear
Low thermal expansion
Medium thermal conductivity and good resistance to chemicals
Please fill free to contact us to discover our range of sintered technical ceramics.