ZetexPlus® Fibre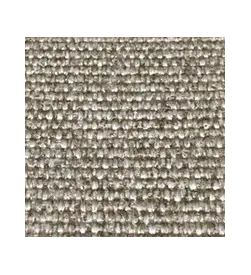 Final Advanced Materials offers a complete range of Zetexplus® products: tapes and fabrics.
What are ZetexPlus® Fibres?
Our partner Newtex offers a wide range of fire resistant and temperature resistant products since 1978. The Zetex® and ZetexPlus® ranges present a great variety of heat resistant textiles which can withstand temperatures up to 1,095 °C. Due to their characteristics and performances, these products are ideal for fire protection. 
ZetexPlus® products are insulation and protection textiles against high temperatures. They can be used as gaskets, welding blankets and equipment protection, lagging, welding stress relief, removable insulation pads… ZetexPlus® fabrics are woven from continuous filament fiberglass yarns that have been treated by Newtex's proprietary texturization process. Their thermal conductivity is 0.05 W.m-1.K-1: they withstand heat but also cold, down to – 73 °C. ZetexPlus® products have a good dielectric resistance and interesting mechanical properties which can be improved with specific coatings. The fibre is chemically inert and resists well to chemicals and abrasion.
Manufacturing of

ZetexPlus® Fibres?
The first steps of the manufacture of ZetexPlus® fibre are similar to the one of standard E-glass fibres. Once a thread is produced, it is cut open by a compressed air nozzle to amplify its volume. The texturization process is key because it gives the high temperature fabrics superior insulation capabilities. While the process stops here for Zetex® fibres, ZetexPlus® fibres undergo an additional treatment with vermiculite coating to enhance their resistance to high temperature. The texturized thread can then be woven, braided or twisted to produce fabrics, tapes and ropes.
General Characteristics of ZetexPlus® Fibres
Mechanical Properties
For an equal diameter, Zetex® fibre is twice as strong as a steel wire. The mechanical quality of the Zetex® fabric offers all kinds of thermal protection. ZetexPlus® outdoes Zetex® by 40 %.
| | | | |
| --- | --- | --- | --- |
| Property | Unit | Zetex® Thread | ZetexPlus® Thread |
| Tensile Strength | MPa | 3,400 | 4,760 |
| Water Retention | % | 0 | 0 |
Electric Properties
ZetexPlus® fibre has exceptional dielectric resistance and a low dielectric constant.
Chemical Resistance
ZetexPlus® fibres have excellent resistance to acids, bases and solvents, and mould is no problem either. 
Thermal Properties
ZetexPlus® fibre products have remarkable thermal properties and withstand temperatures as cold as – 73 °C and as hot as 1,095 °C. Its insulation power is 1.5 time higher than absestos.
| | | | |
| --- | --- | --- | --- |
| Property | Unit | Zetex® Thread | ZetexPlus® Thread |
| Max Operating Temperature | °C | 540 | 815 |
| Peak Temperature | °C | 700 | 1,095 |
| Thermal Conductuctivity at 100 °C | W.m-1.K-1 | 0.74 | 0.048 |
Benefits of ZetexPlus® Fibres
Excellent thermal resistance to hot and cold (from – 73 to 550 °C continuously)

Low thermal conductivity

Excellent dielectric strength

Very good resistance to acids (except phosphoric and hydrofluoric), bases and solvents

Rot-resistant

Twice the mechanical properties of steel

Excellent resistance to abrasion
Comparatif
| | | | | |
| --- | --- | --- | --- | --- |
| Property | Unit | Zetex®  | ZetexPlus® | E-Glass |
| Tensile Strength | MPa | 3,400 | 4,760 | 3,450 |
| Peak Temperature |  °C | 700 | 1,095 | 700 |
| Linear Thermal Expansion Coefficient | x10-6.K-1 | 5.3 | 5.3 | 5 |
| Thermal Conductivity at 150 °C  | W.m-1.K-1 | 0.049 | 0.048 | 0.05 |
Applications of ZetexPlus® Fibres
Thermal and electric insulation

Expansion joint

Reinforcement of elastomers

Protection of hydraulic and/or electrical circuits

Sealing gasket

Product Range of ZetexPlus®
ZetexPlus® Fabrics
ZetexPlus® vermiculite coated fiberglass fabrics are woven from highly texturized continuous filament fiberglass yarn and treated with a proprietary vermiculite coating. These materials are inorganic and safe to use. The vermiculite coating boosts its resistance to high temperatures and abrasion. ZetexPlus® fabrics can withstand constant operating temperatures up to 815 °C and peak temperatures up to 1,095 °C.
Applications
Seal

Heat reflectors

Curtains

Blankets

Protective clothing

ZetexPlus® Twisted & Braided Ropes
ZetexPlus® twisted and braided ropes are only produced on request. A list of standard products is available in the data sheet "Zetex® Fibre".
ZetexPlus® Tapes
The extreme resistance of Newtex tapes when facing fire and high temperatures makes them ideally suited for thermal insulation and industrial furnaces sealing. ZetexPlus® are Zetex® tapes strips with a vermiculite coating that can withstand up to 1,095 °C. These strips are available in three product ranges to offer a variety of dimensions but also different flexibilities to suit everyone's requirements.
Tapes P-1050 : the most flexible, 1.6 mm thickness.
Tapes P-2150 : 3.2 mm thickness.
Tapes P-3900 : 6.4 mm thickness.
ZetexPlus® tapes are available in 30 mm length with widths of 25 to 150 mm. Strips with bolt holes are also available.
Applications
Thermal insulation

Insulation of pipes and exhausts

Expansion seals

Airtight seals

Insulation
Physical variables included in this documentation are provided by way of indication only and do not, under any circumstances, constitute a contractual undertaking. Please contact our technical service if you require any additional information.
We offer ZetexPlus® tapes with a vermiculite coating that can withstand temperatures up to 1095°C. The products are available in three thicknesses: 1.6 mm, 3.2 mm and 6.4 mm. They can be used as thermal insulation, expansion or airtight seals.
Full description
Final Advanced Materials provide a wide range of Zetex®Plus Fabrics for high temperature applications, thermal insulation and fire resistance
Full description