Final Advanced Materials is in close collaboration with different companies around the world.
Cotronics®
Cotronics® manufactures and distributes high temperature adhesives, conductive epoxy, ceramics, putties, sealants, thermal and electrical insulation materials and conductive adhesives... for applications from -200°C up to 3000°C.
Our Cotronics® product line includes epoxy and ceramic adhesives. We also offer machinable ceramic and thermal insulation fiber in the form of tablecloths, felts, fabrics...
The characteristics of the epoxy adhesives allow, according to the Reference, excellent electrical and thermal insulation, thermal and electrical conduction or good chemical resistance. Ceramic adhesives are used for bonding metals, glass, ceramics and graphites. In the Cotronics® range, we also offer ceramic casting cements, sealants and high-temperature coatings.
Newtex®
Newtex® is the manufacturer of Zetex® and Zetex®Plus high temperature textiles for thermal management and fire protection, fiberglass fabrics, specialty fabrics, tapes, ropes, sleevings, ... Made from high-performance, texturized fiberglass yarns these products are an excellent replacement for asbestos and can withstand temperatures as high as 1093°C. They are also conformable and durable, resist most acids and alkalis, and won't shrink, stretch, or unravel. We offer a range of fabrics, coatings, thicknesses, and widths, and can also develop custom solutions.
La fibre Zetex® fiber is made of : Silicium (53/60%), Calcium (12/15%), Boron (5/8%), Magnesium (0/3%), Calcium and Sodium (0/1%)
Newtex®'s Extreme Protective line includes protective suits, apparel, gloves, mitts, proscenium fire curtains, and custom fabricated products. These products are made from Zetex®, Zetex®Plus, Z-Flex®, Kevlar®, and other performance fabrics to protect workers and facilities from fire, sparks, molten metal splash, and temperatures to 1093°C.
Newtex® offers over 20 standard coatings, treatments, and laminates that can be applied to most of the high temperature fabrics – including the original Zetex® fabric – to meet the performance requirements of your application : Resistance to vapor, weathering, oil, water, chemical attack, abrasion wear, flexural fatigue and UV radiation, ...
Newtex® offers a specialized line of tapes and ropes – including industrial and premium grade tape, tadpole tape, bolt hole tape, twisted rope, and braided rope – for use in high temperature gasketing and packing applications.
Newtex® provides a comprehensive line of innovative, high temperature fabrics, tapes, and tubing for producing removable insulation, expansion joints, and other fabricated systems. Fabrics – which include the original Zetex® and Zetex®Plus brand names – have excellent cutting, sewing, and handling properties, support temperatures to 1093°C, and can minimize heat transfer while resisting weather, moisture, chemicals, and abrasion.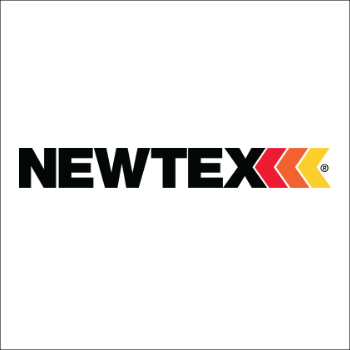 Zircar Zirconia®
Zircar Zirconia® Inc. employs this original "Zircar Porcess" to manufacture Yttria stabilized Zirconia fibers, cloths and felts as the basis of its business of supplying engineered insulation solutions to the fuel cell industry, crystal growers, glass manufacturers, metal alloy processors and to corporate, government and university researchers.
Zircar Zirconia Inc. transforme aussi des fibres à base d'alumine, oxyde de cerium…
Zircar Zirconia, Inc. continues to progress as a corporation by researching, manufacturing and distributing advanced high temperature materials for the defense, aerospace and thermal processing industries for applications such as high temperature insulation, crystal growth or fuel cell sealing.
Zircar® developed tricot knit zirconia cloth separators used in nickel hydrogen satellite batteries. Zircar Zirconia, Inc. manufactures alumina, ceria, hafnia and other exotic oxide textiles and rigid insulation materials in both standard and custom machined formats.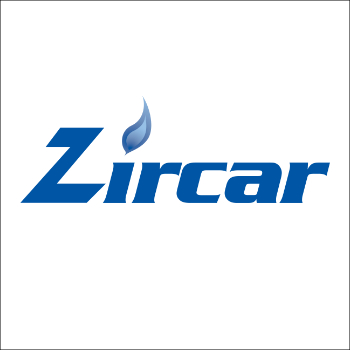 Sizal®
Sizal® brand, a complete line of high temperature insulation products :
Sizal®Cell is a low density and fiber free product with high operating temperature (above 1700°C) that offers optimal solutions for high temperature industrial and lab based applications : Extra low mass for significant energy & structural savings, fiber free for safe use and disposal, easy machining for diverse & complex shapes, low tendency to spall, chemical stability and purity (sulfur and iron free).
Sizal®Board Biosoluble, machinable high temperature fiber product (vaccum moulding process). Classification temperature between 850°C and 1200°C with a low thermal conductivity.
Sizal®Board, machinable high temperature alumina fiber product (vaccum moulding process). Classification temperature between 1200°C and 1800°C with a low thermal conductivity.