Ceramic powder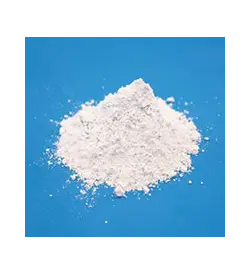 Our range of powders, oxides and fillers encompass a wide range of materials and fulfil many applications and needs: fillers for polymer resins or cements, production of sintered parts, electrical insulation, thermal conduction, abrasion and more.
Our range of powders consists of the following materials:
Our range of powders
Alumina powder
Alumina is a ceramic of chemical composition Al2O3. The structure, the purity, the hardness and the specific surface area are the main characteristics of these powders.
Boron nitride powder
We offer a wide range of boron nitride powders, purity and grain sizes from 1 to more than 100μm.
Magnesium oxide powder
Magnesium oxide powder is both an excellent electrical insulator and a very good thermal conductor. These properties are appreciated in the thermal industry as a component of thermocouples and heating systems.
Aluminium nitride powder
We offer a range of high purity aluminium nitride powders. The thermal and electrical properties of these powders are particularly appreciated in the semiconductor and electronics industry.
Zircon oxide powder
Final Advanced Materials propose in addition to the product ZYP a range of zircon powders with different particle sizes. We also offer ZYP powder is an ultra-fine, highly reactive powder composed of zirconia stabilised with yttrium oxide.